About Us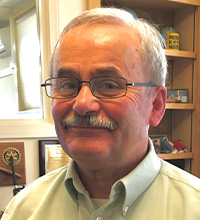 Bill Weir, President & CEO
Bill Weir is a year round kayaker/SUP paddler and former board member of the Maine Island Trails Association. He currently serves as lieutenant of the Tremont Fire Department and is a CPR/BLS/FA instructor and member of their cold water rescue crew. Bill also is a long time board member of the Tremont School Fund Committee.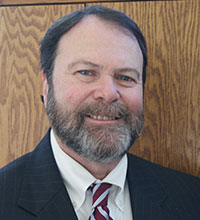 Ray Chalifour, Human Resources & Marketing Specialist
Ray Chalifour comes to the bank with over thirty years of management and consulting experience. He has held positions for several volunteer organizations including United Way and Kiwanis Club. He looks forward to joining the BHSL team, where he says "there's a sense of collaboration throughout."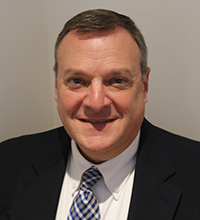 David Cohen, Senior Vice President & Treasurer
David Cohen joins the bank with over 30 years of experience with knowledge of regulatory compliance, strategic long term growth planning, and cumulative bank financial operations. Volunteerism is an important part of who he is and the work that he does. He has been active with the Ellsworth High School Visual & Performing Arts boosters, the FOA Acadia Roadside Cleanup, MDI Half Marathon, Hancock County Relay For Life Registration Team, and Down East Family YMCA swim team.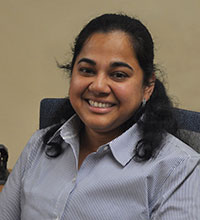 Jo Gollapinni, Mortgage Assistant
Jo enjoys hiking with her husband and daughter, and getting to know their neighbors. "I am delighted to be working at Bar Harbor Savings and Loan," Jo says. "I like working behind the scenes to make things efficient."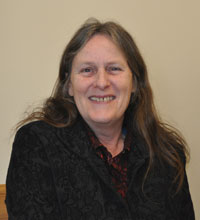 Carolyn Lynch, Internal Auditor
Carolyn Lynch comes to the bank with over fifteen years in banking. Originally from Lubec, Maine, Carolyn is pleased to be working with a bank that shares her appreciation of small town values. Carolyn is also on the registration team for Relay for Life.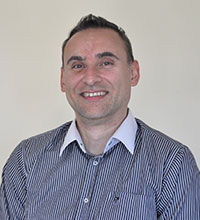 Zoran Manev, Internal IT Specialist
Zoran lives in Tremont with his wife Dejana and their son Kristian. "Kristian was born after we moved to Mount Desert Island," Zoran says. "He is a Mainer." He and Dejana are grateful for the welcome they have received here. "We look forward to becoming citizens," Zoran says. "This is home." Zoran is pleased to join the growing team at the bank.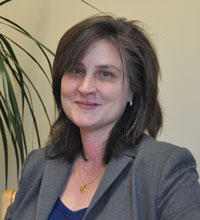 Dawn Nason, Compliance Officer
Dawn Nason has a strong commitment to volunteering in her community and is Vice President for Nichols Day Camp, a K-8 camp for boys and girls in Sedgewick, Maine. She is also class agent for George Stevens Academy, and on the registration team for Relay for Life.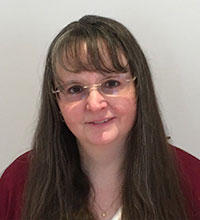 Lynnette Powell, Accounting Associate
Lynnette enjoys crafting, reading and walking on the carriage trails with her husband and their Samoyeds. "I relocated to MDI to experience the beautiful location and appreciate all it has to offer. Now, I have the pleasure to be working with a great team at Bar Harbor Savings and Loan," said Lynnette. She has already become part of the community, having recently volunteered for Take Pride in Acadia Day, and she looks forward to other volunteering opportunities in the future.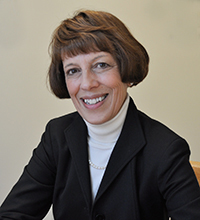 Nancy Sawyer, Vice President & Assistant Treasurer
Nancy Sawyer has enjoyed working with the Bar Harbor Savings and Loan's customers during her many years of service at the Bank. Nancy has recently joined the Board of Directors at Kid's Corner. "I am looking forward to learning about and supporting the center." Nancy has volunteered for the FOA Roadside cleanup, the Mary Parker Race and, in past years, the Hancock County Habitat for Humanity.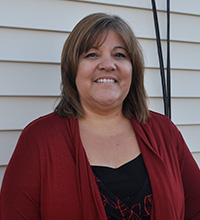 Rhonda Sawyer, Loan Officer & Mortgage Department Manager
Rhonda Sawyer delivers meals and gives rides through Island Connections where she is a member of the board, and enjoys the chance to meet so many members of the community. Rhonda also takes part in Relay for Life, a fund-raiser for the American Cancer Society. She says, "I like community service, I like to feel like I've done something worthwhile."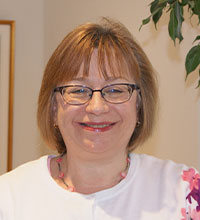 Ardette Spear, Customer Service Representative
Ardette Spear was a long-time member of the board of directors at Jesup Memorial Library in Bar Harbor. She continues to donate many hours at Jesup Library including helping out at the annual book sale. Looking for something to read? Ask Ardette, she knows books and loves to match authors with readers.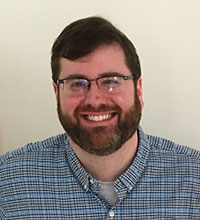 Evan Sweeney, Customer Service Representative
Evan was raised in Bar Harbor and is proud to call it home. He has a long history with Bar Harbor Savings and Loan and is excited for the opportunity to work here. Evan enjoys taking advantage of all Acadia National Park has to offer and you might just catch him on the trail with his trusty dachshund Graham.