About Us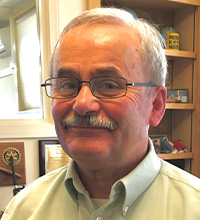 Bill Weir, President & CEO
Bill Weir is a year round kayaker/SUP paddler and former board member of the Maine Island Trails Association. He currently serves as lieutenant of the Tremont Fire Department and is a CPR/BLS/FA instructor and member of their cold water rescue crew. Bill also is a long time board member of the Tremont School Fund Committee.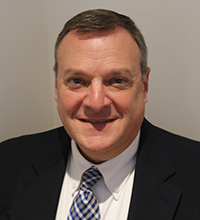 David Cohen, Senior Vice President & Treasurer
David Cohen joined the bank with over 30 years of banking experience in accounting and banking operations. He is a graduate of the University of Maryland and Stonier Graduate School of Banking. Volunteerism is an important part of who he is and the work that he does. He enjoys giving back to the community. He has been an active volunteer with the FOA Acadia Roadside Cleanup, Take Pride in Acadia, Hancock County Relay for Life, Island Connections and the American Red Cross Blood Drives. In his spare time he enjoys hiking, kayaking and nature photography.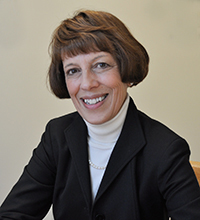 Nancy Sawyer, Vice President & Assistant Treasurer
Nancy Sawyer has enjoyed many years of service with the Bank. "Working with the customers and friends in the community," she says, "is a pleasure." Over the years she has served on the Board at MDI YWCA, Hancock County Habitat for Humanity and Kid's Corner. She has been active with FOA Roadside Cleanup and the Mary Parker Race.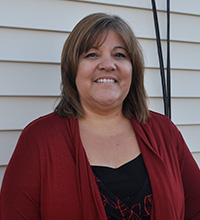 Rhonda Sawyer, Assistant Vice President & Loan Officer
Rhonda Sawyer serves on the Board of Directors for Island Connections and is also an active volunteer driver. Rhonda also takes part in FOA Roadside Clean-up and raking leaves off the Carriage Roads in the fall and many other volunteer opportunities.  Rhonda says, "I like participating in community service. I enjoy feeling like I've done something worthwhile." In her spare time she enjoys various outdoor activities and spending time with her family, friends and her dog, making memories.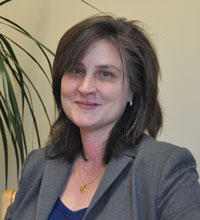 Dawn Nason, Assistant Vice President, Compliance & Information Security Officer
Dawn Nason joined the bank with over 25 years of experience in the financial industry. She lives in Blue Hill and has a strong commitment to volunteering in her community. Currently she is a member of the registration team for Relay for Life, a class agent for George Stevens Academy and volunteers at Nichols Day Camp in Sedgwick. In her spare time Dawn enjoys traveling with her family and their Siberian Husky, Teaka.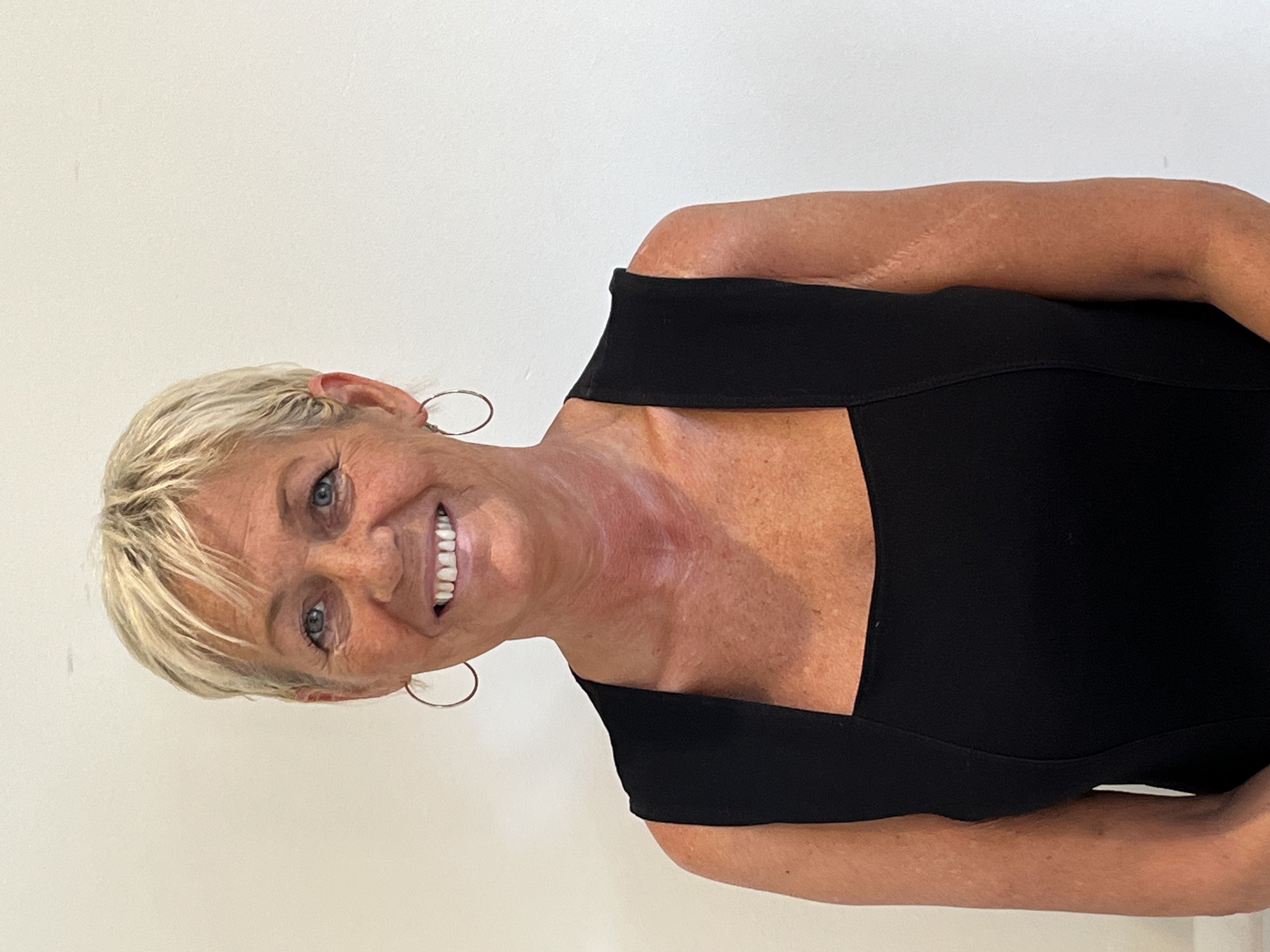 Theresa Colson, Manager & Bank Officer
Theresa Colson (Terri) joins Bar Harbor Savings and Loan with over 20 years of Banking experience. "I look forward to working at BHSLA, a Bank where the immediate feeling of family and community is overwhelming." Terri enjoys spending time with family and her two Italian Greyhounds. She also takes pleasure in a multitude of outdoor activities and growing and cultivating gourmet mushrooms.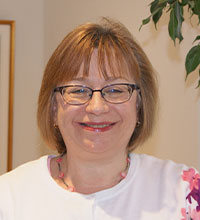 Ardette Spear, Customer Service Representative
Ardette Spear was a long-time member of the board of directors at Jesup Memorial Library in Bar Harbor. She continues volunteering for the library at the pop-up book sales. Ardette has volunteered for the FOA Roadside Clean-up, the Mary Parker Race for Island Connections, Bar Harbor Food Pantry's Serendipity Resale Shop and collects donations for the MDI Pet Food Pantry.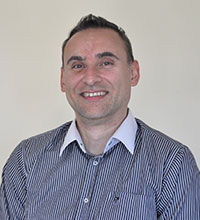 Zoran Manev, Internal IT Specialist
Zoran lives in Tremont with his wife Dejana and their son Kristian. "Kristian was born after we moved to Mount Desert Island," Zoran says. "He is a Mainer." He and Dejana are grateful for the welcome they have received here. "This is home." Zoran is pleased to join the growing team at the bank.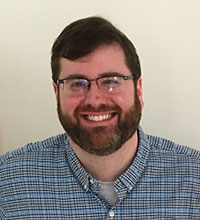 Evan Sweeney, Mortgage Assistant
Evan was raised in Bar Harbor and is proud to call it home. He has a long history with Bar Harbor Savings and Loan and is excited for the opportunity to work here. Evan enjoys taking advantage of all Acadia National Park has to offer and you might just catch him on the trail with his trusty dachshund Graham.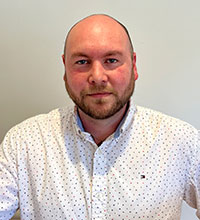 Casey Beaman, Customer Service Representative
Casey was raised on Mount Desert Island and currently lives in Seal Harbor. He feels living and working on MDI allows for a great sense of community. Casey came to work at Bar Harbor Savings and Loan because of the bank's long standing foothold in the community. "It's truly a local bank. I like being a part of a small business that helps individuals and other small businesses." He loves the outdoors making his proximity to Acadia National Park a great asset. He also enjoys music, you may catch him at any one of the many concert venues around Maine and beyond.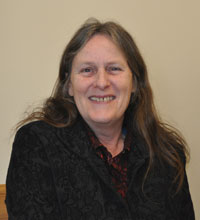 Carolyn Lynch, Internal Auditor
Carolyn Lynch comes to the bank with over fifteen years in banking. Originally from Lubec, Maine, Carolyn is pleased to be working with a bank that shares her appreciation of small town values. Carolyn is also on the registration team for Relay for Life.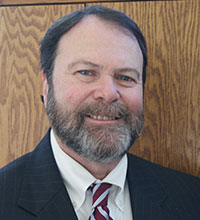 Ray Chalifour, Human Resources & Marketing Specialist
Ray Chalifour comes to the bank with over thirty years of management and consulting experience. He has held positions for several volunteer organizations including United Way and Kiwanis Club. He looks forward to joining the BHSL team, where he says "there's a sense of collaboration throughout."