News
Bar Harbor Savings and Loan Participates in Friends of Acadia "Take Pride in Acadia Day"
November 4, 2023
Staff members from Bar Harbor Savings & Loan participated in the annual Friends of Acadia "Take Pride in Acadia Day" at Acadia National Park. This year, they assisted in the clean-up of eight miles of the Carriage Roads in twenty-two locations. The work reduces costly washouts that occur from rain and ice during the winter and spring.

A team of resolute volunteers from the bank were assigned a section of the Carriage Roads to maintain, clearing culverts and drainage ditches of leaves, branches, and sediment, getting the Carriage Roads ready for winter. The team, consisting of David Cohen, Kathleen Field, Rhonda Sawyer, William Kelley, Malcolm Douglas and Jacquie and Ken Colburn spent several hours assisting Friends of Acadia with this important work.

Group organizer, David Cohen said, "It is so heartwarming to see members of the BHSLA family giving up part of their weekend to volunteer and help Friends of Acadia and the NPS in preserving the park and preparing the carriage roads for winter". He added, "We are very proud to have participated along with nearly 300 other volunteers who worked on that day to enhance Acadia National Park in this worthy cause. We are grateful to the Friends of Acadia and the National Park Service, and proud to do our part helping to preserve this beautiful place."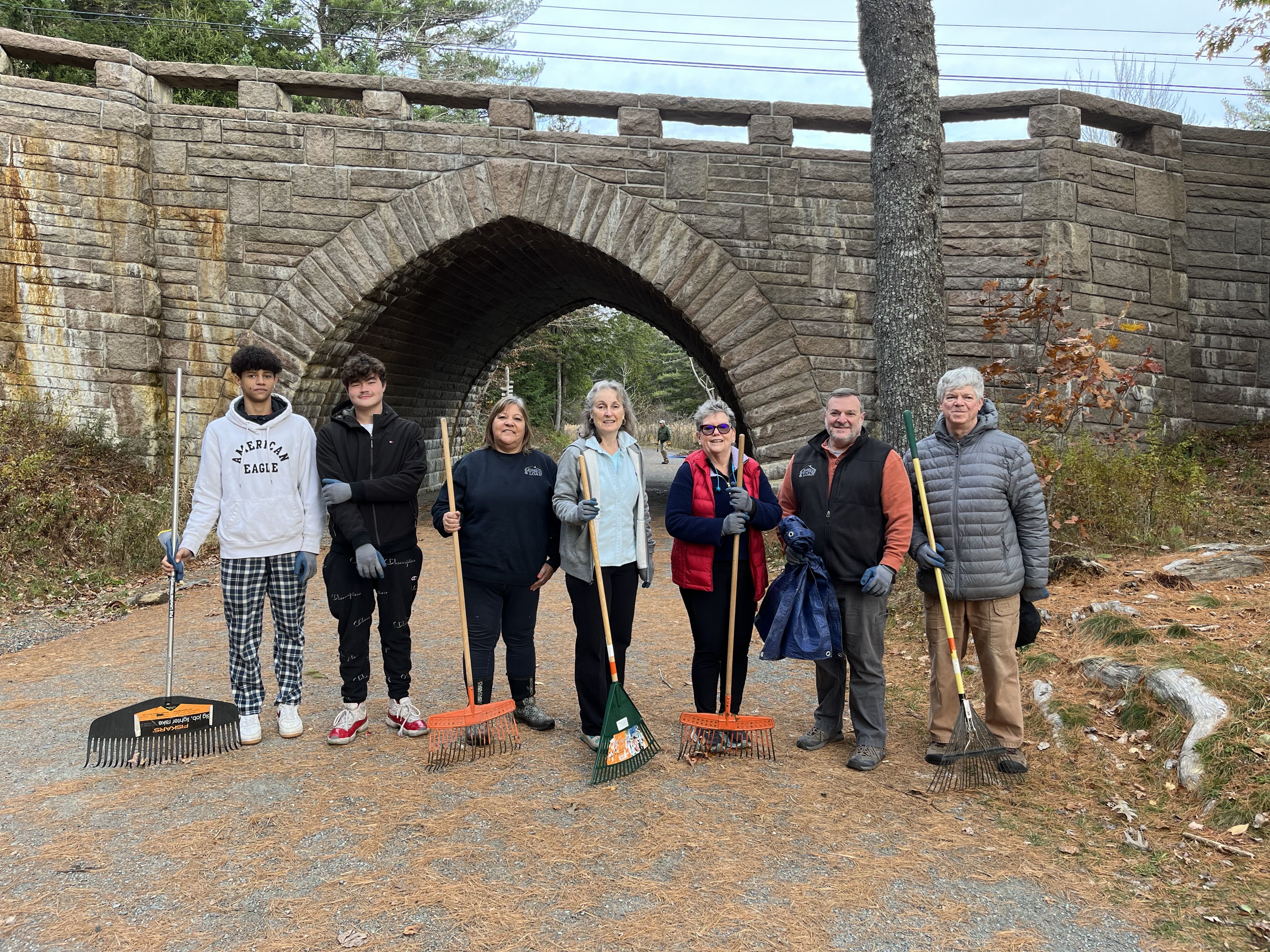 BHSL volunteers Malcolm Douglas, William Kelley, Rhonda Sawyer, Jacquie Colburn, Kathleen Field, David Cohen, and Ken Colburn at Friends of Acadia's Take Pride in Acadia Day.